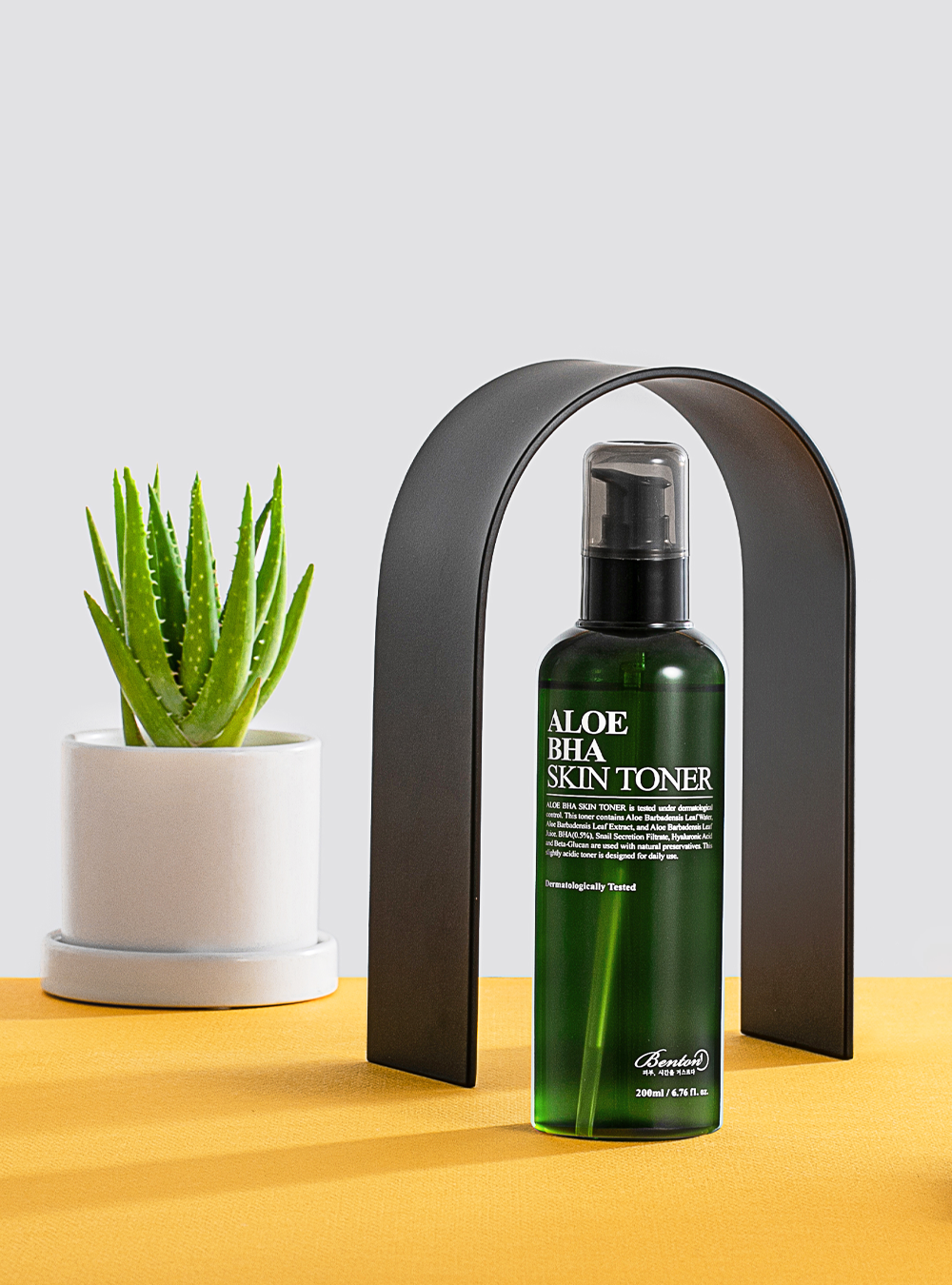 DESCRIPTION
ALOE BHA SKIN TONER is tested under dermatological control.
This toner contains Aloe Barbadensis Leaf Water, Aloe Barbadensis Leaf Extract, and Aloe Barbadensis Leaf Juice. BHA(0.5%), Snail Secretion Filtrate, Hyaluronic Acid and Beta-Glucan are used with natural preservatives.
This slightly acidic toner is designed for daily use. Aloe BHA Skin Toner is registered as OTC drug in FDA, for Anti-Acne function. (FDA NDC Code : 69998-150-02)
Ingredients tell the quality, not the brand name or price.
A healthy and natural recipe excluding 20 harmful and controversial ingredients, volatile alcohol, PEGs, silicones from the very beginning of the product planning

Benefits
Skin Trouble Care / Moisture Supply / Dead Skin Cell and Blackhead Care Skin Texture Control / Pores Care / Improves Skin Barrier / Prevention on Skin Damage
Anti-acne :FDA OTC (Salicylic Acid 0.5%)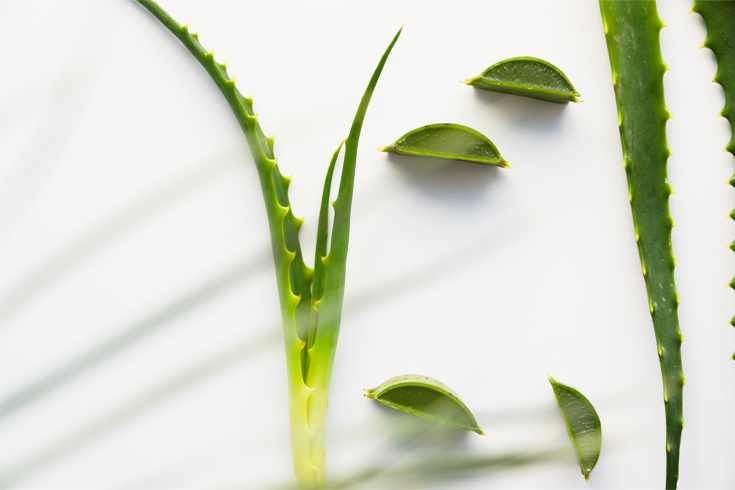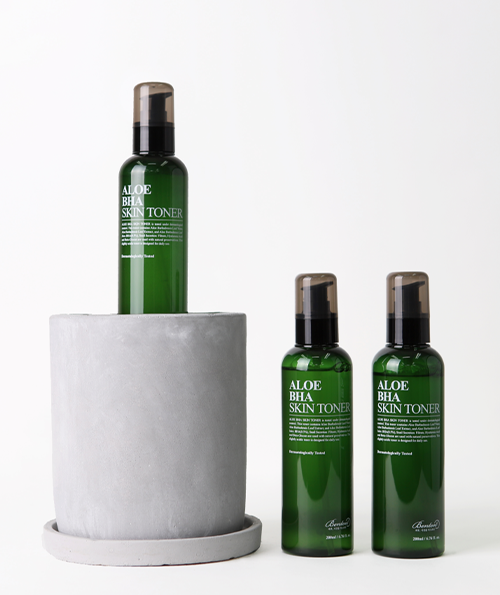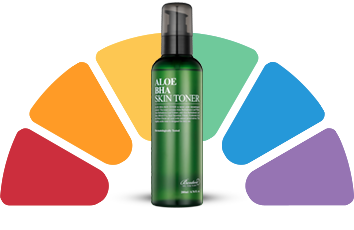 Mildly acidic pH
Mildly acidic pH where the skin feels comfortable.
Mildly acidic pH is similar to the pH level of healthy skin.
[ Non-sticky, moisture type texture ]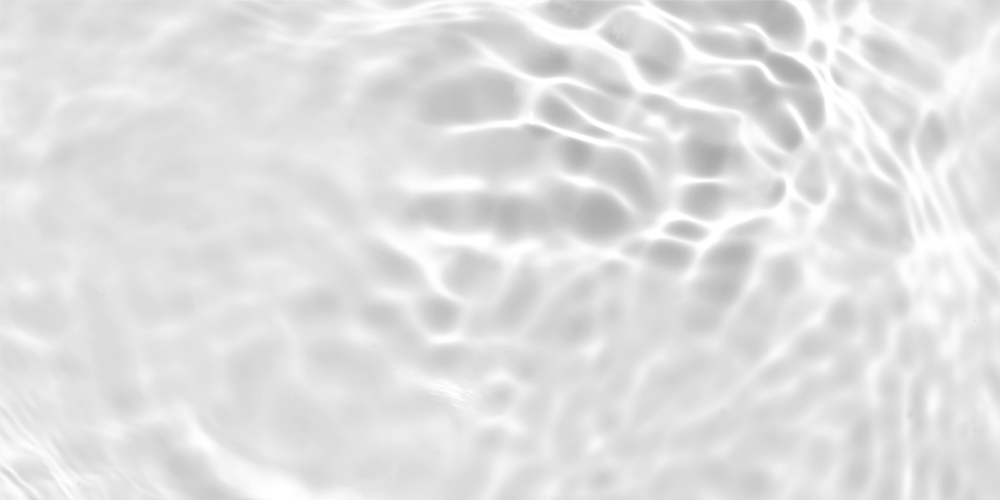 HOW TO USE
Pump 1-2 times and take appropriate amount and rub evenly spread on your face,
and then gently tab to enhance the absorption.
Using Sequence & Tip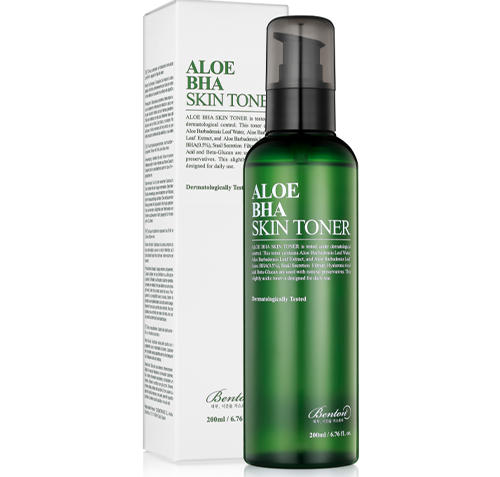 Honest Cleansing Foam

▼

Aloe BHA Skin Toner

▼

Aloe Propolis Soothing Gel

▼

Fermentation Eye Cream

▼

Aloe Hyaluron Cream

TIP :
Please apply from the most watery product to the least watery product