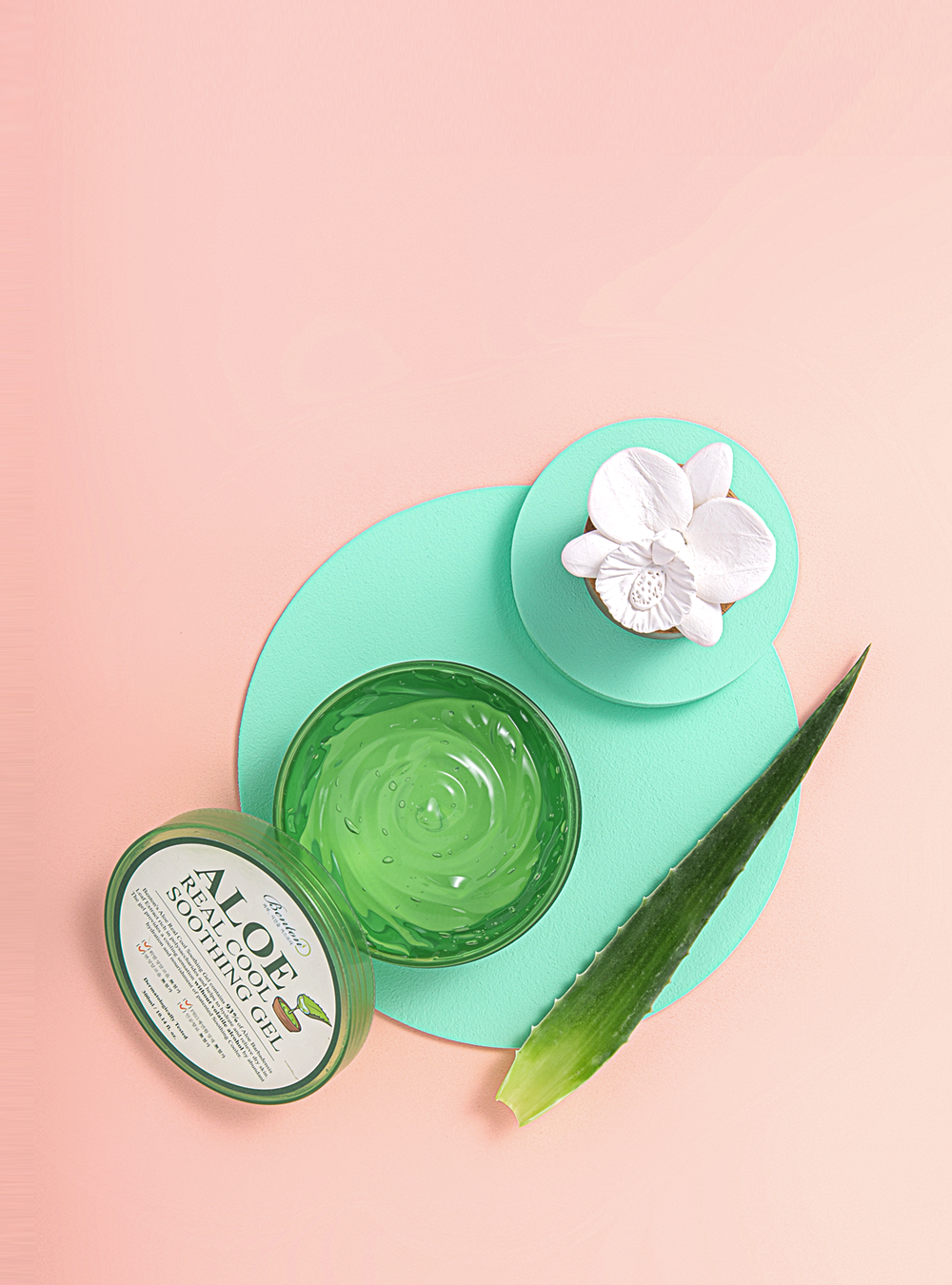 DESCRIPTION
Benton's Aloe Real Cool Soothing Gel contains 93% of Aloe Barbadensis Leaf Extract rich in polysaccharides and helps to hydrate and relieve dry skin. The gel provides a cooling sensation without volatile alcohol by abundant hydration and nourishment of Soothing Cooler.
Ingredients tell the quality, not the brand name or price.
A healthy and natural recipe excluding 20 harmful and controversial ingredients, volatile alcohol, PEGs, silicones from the very beginning of the product planning

Benefits
With 93% Aloe Barbadensis Leaf Extract, the soothing gel actively soothes and hydrates.
Naturally cools and soothes skin with 'Soothing Cooler', a patented compound of 5 botanical extracts.
Healthy recipe without artificial fragrance or volatile alcohol which are common in other soothing gels.
The non-sticky gel in a large volume can be applied anywhere without lumping: face, body, scalp , and hair.
The water-based gel is easily absorbed into thirsty and heated skin.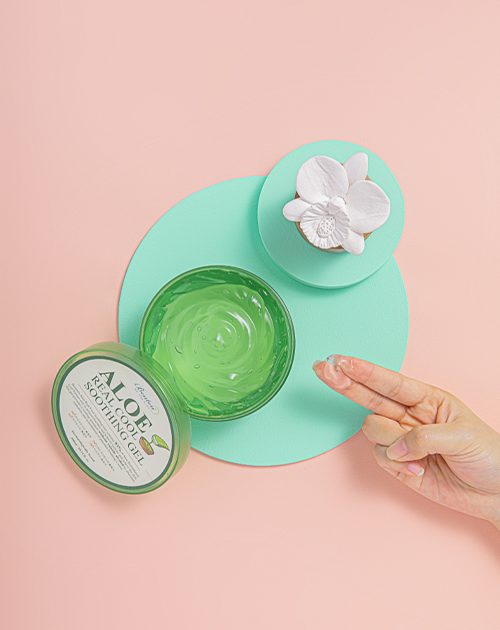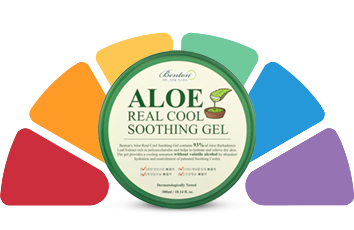 Mildly acidic pH
Mildly acidic pH where the skin feels comfortable.
Mildly acidic pH is similar to the pH level of healthy skin.
[ Non-sticky, moisture type texture ]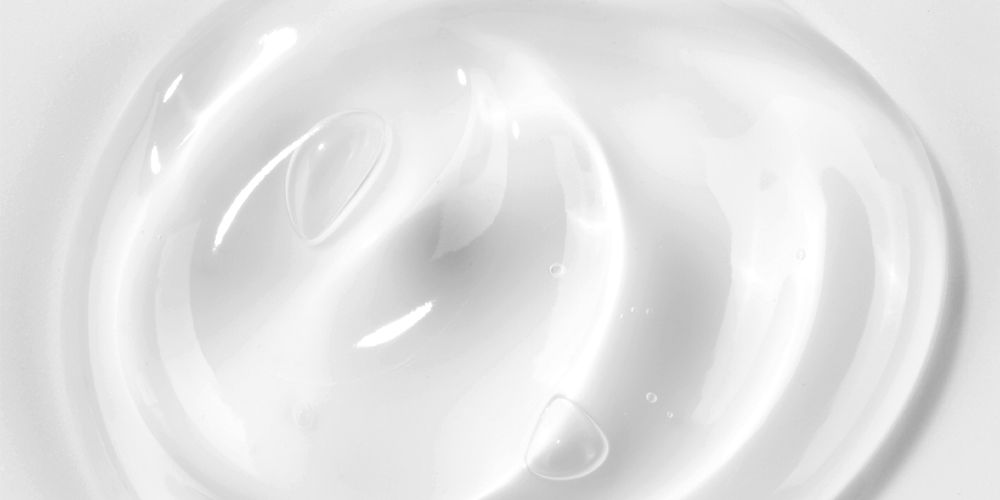 [ Before Use 32.1℃ ]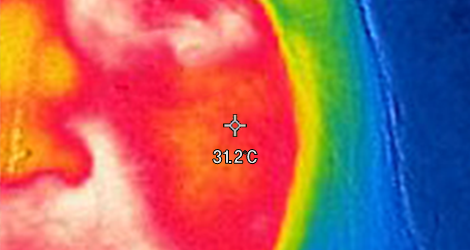 [ After Use 25.1℃ ]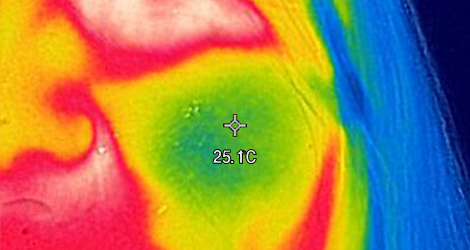 HOW TO USE
Apply a suitable amount to area that needs soothing and hydration. Spread evenly and softly pat until absorbed.



** Tips


- Face: For intensive soothing, applying the gel onto cotton pads and use as a face pack.
- Body: Use as a body gel if you feel body lotions are too heavy on the skin.
- Scalp/hair: Can be used on dry or heated hair and scalp.
Using Sequence & Tip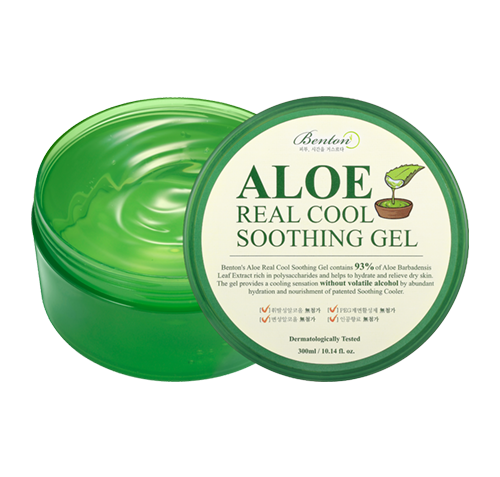 Honest Cleansing Foam

▼

Aloe BHA Skin Toner

▼

Aloe Real Cool Soothing Gel

▼

Aloe Hyaluron Cream

TIP :
Please apply from the most watery product to the least watery product.