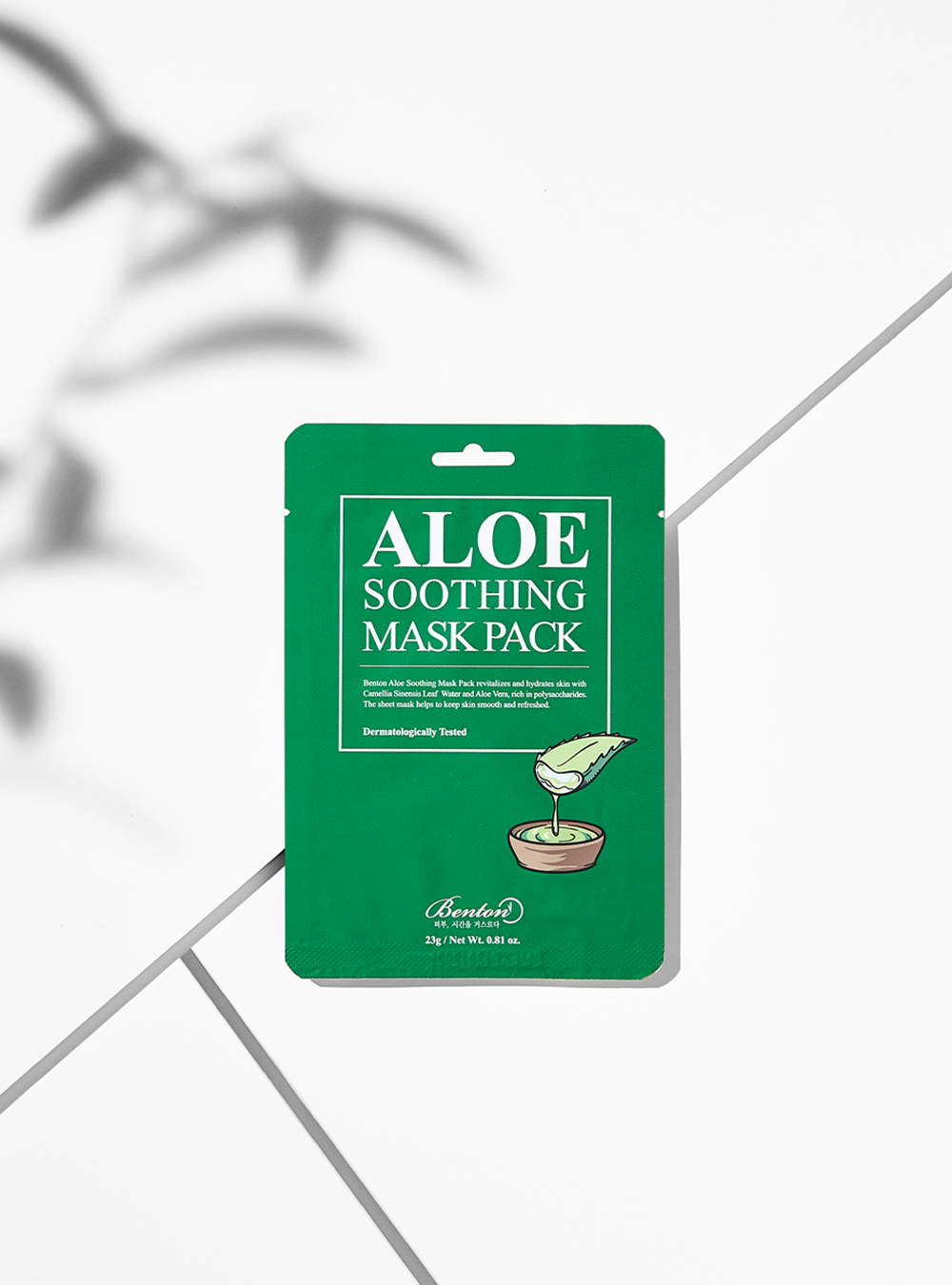 DESCRIPTION
Benton Aloe Soothing Mask Pack revitalizes and hydrates skin with Camellia Sinensis Leaf Water and Aloe Vera, rich in polysaccharides.
The sheet mask helps to keep skin smooth and refreshed.
Ingredients tell the quality, not the brand name or price.
A healthy and natural recipe excluding 20 harmful and controversial ingredients, volatile alcohol, PEGs, silicones from the very beginning of the product planning

Recommended for
Dry and tight skin that needs hydration
Sensitive, dry, and itchy skin
Skin with a lot of heat
Skin with a poor oil-water balance
Skin sensitive to harmful chemicals
Skin that needs a light, oil-free product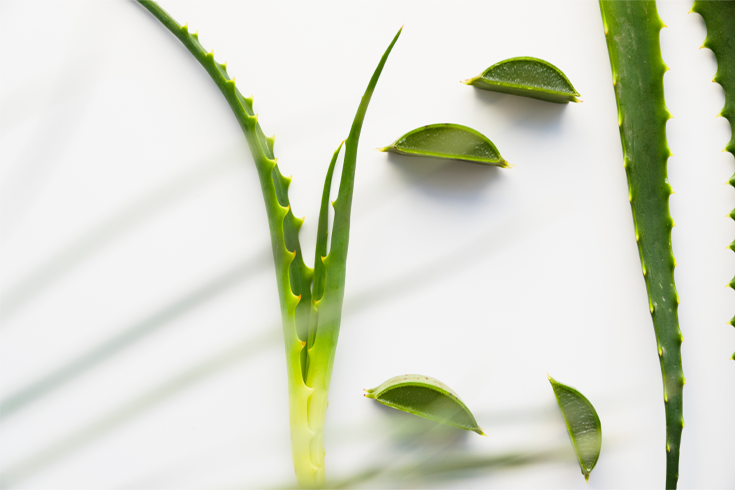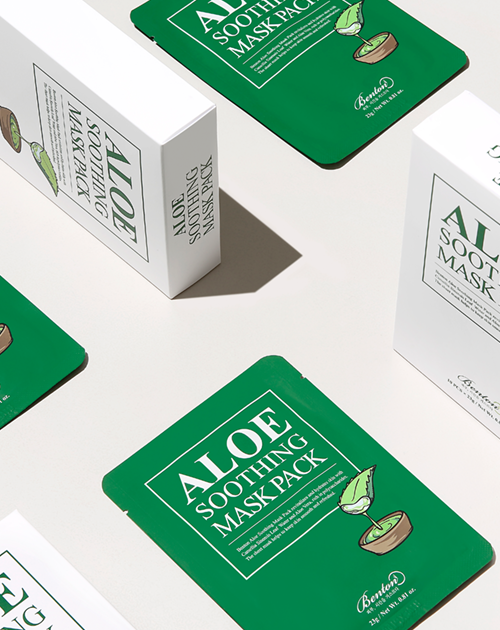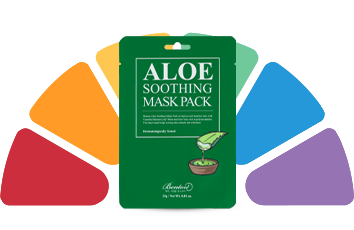 Mildly acidic pH
Mildly acidic pH where the skin feels comfortable.
Mildly acidic pH is similar to the pH level of healthy skin.
[ Light and Thin Tencel Sheet ]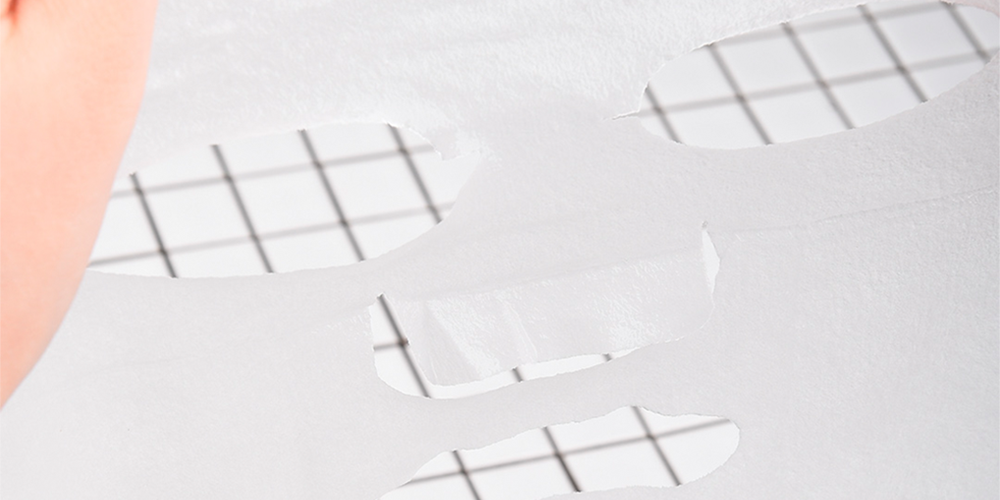 HOW TO USE
1. After cleansing, prepare face with a skin toner.
2. Open package and smooth mask onto face.
3. After 10~20 minutes, remove mask and pat leftover essence gently into the skin.
**For an extra cooling sensation use Aloe BHA Skin Toner to prepare skin texture and Aloe Propolis Soothing Gel to soothe the irritated parts before wearing Aloe Soothing Mask Pack.
Using Sequence & Tip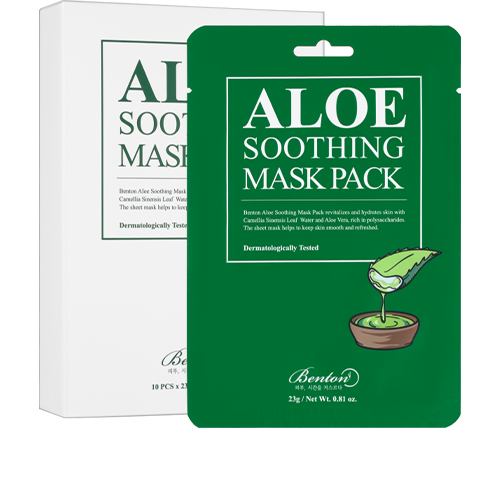 Aloe BHA Skin Toner

▼

Aloe Soothing Mask Pack

▼

Aloe Propolis Soothing Gel

▼

Aloe Hyaluron Cream

TIP :
Please apply from the most watery product to the least watery product.