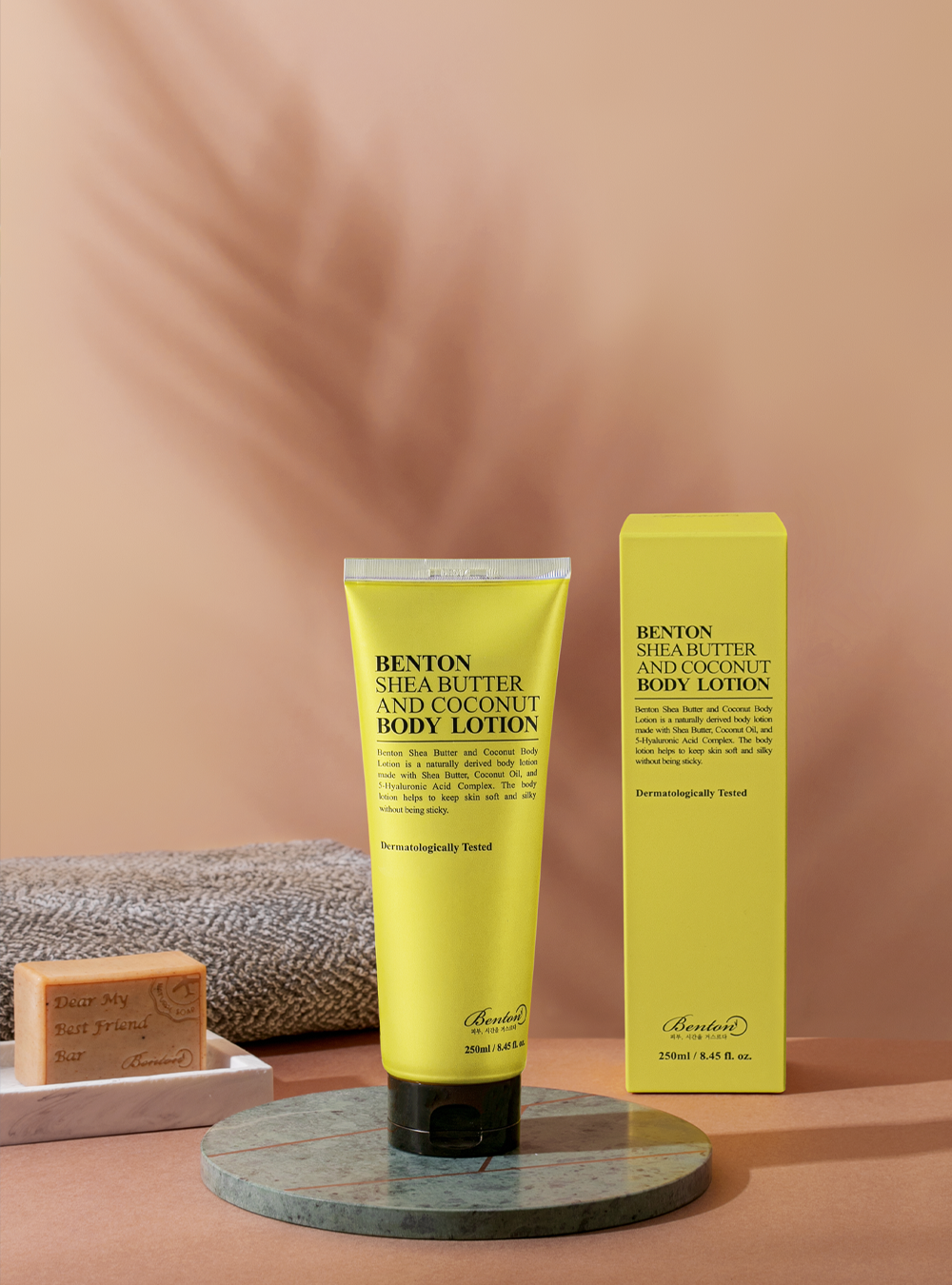 DESCRIPTION
Benton Shea Butter and Coconut Body Lotion is a naturally derived body lotion made with Shea Butter, Coconut Oil, and 5-Hyaluronic Acid Complex. The body lotion helps to keep skin soft and silky without being sticky.
Ingredients tell the quality, not the brand name or price.
A healthy and natural recipe excluding 20 harmful and controversial ingredients, volatile alcohol, PEGs, silicones from the very beginning of the product planning

Benefits
All-in-one Lotion for Body & Face
Protect the Whole Family's Delicate Skin
Mild Coconut Scent and Excellent Spreadability
Moisturizing and Nourishing
Soft and Smooth Skin
Dermatologically Tested Mildly Acidic Body Lotion
Healthy Recipe without Harmful Ingredients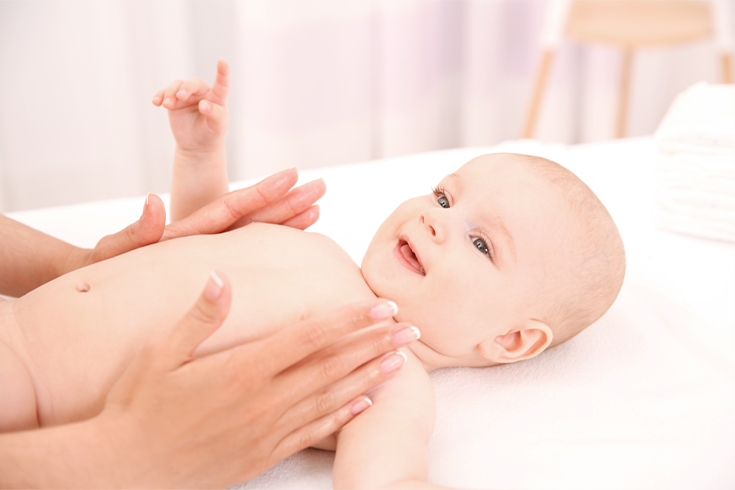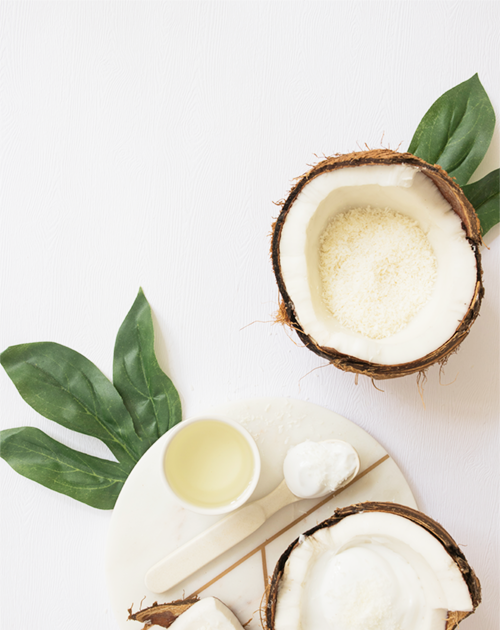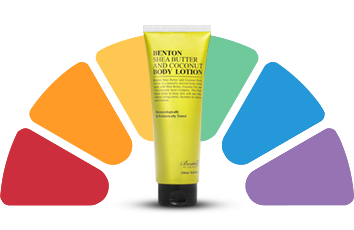 Mildly acidic pH
Mildly acidic pH where the skin feels comfortable.
Mildly acidic pH is similar to the pH level of healthy skin.
[ Non-sticky, moisture type texture ]
HOW TO USE
Dry yourself slightly after a shower and apply the body lotion to skin. It may be used on the body and face.
(Rather than completely drying yourself after a shower, it is recommended to start your skincare quicly while the skin is still moist as the skin loses moisture rapidly after taking a shower.)
Tip: Spraying Benton Tea Tree Mist to dry skin and then applying Shea Butter and Coconut Body Lotion helps soothe and moisturize skin.
Recommended for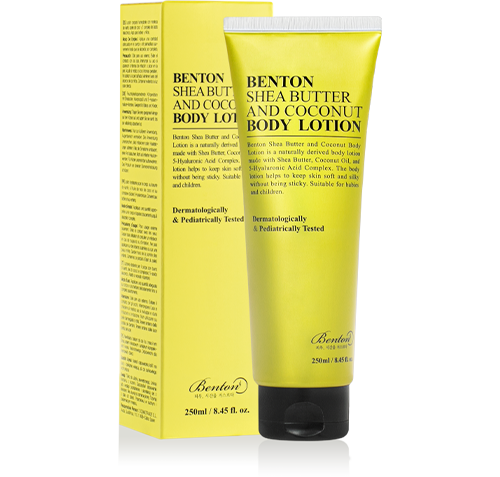 - Skin that needs instant hydration and vitalization
- Skin that prefers a mild natural scent over artificial fragrance
- Rough and sensitized skin due to harmful external factors
- Skin with poor oil-water balance
- Skin that needs a moisturizing product without tackiness
- Dry and sensitive skin with itchiness