DESCRIPTION
Benton Shea Butter and Olive Hand Cream is a naturally derived product with a refreshing scent made up of Shea Butter, Olive Oil and Hyaluronic Acid. This hand cream helps keep hands fresh and moisturized without being sticky.
Ingredients tell the quality, not the brand name or price.
A healthy and natural recipe excluding 20 harmful and controversial ingredients, volatile alcohol, PEGs, silicones from the very beginning of the product planning

Benefits
Ecocert certified Shea Butter (10%) and Olive Oil (2%) prevents loss of moisture by forming a moisture barrier.
Hyaluronic Acid, Panthenol and other botanical ingredients hydrate, nourish and vitalize.
Mild fresh scent from essential oils
Light hand cream without stickness. Suitable for all seasons.
Dermatologically tested and free of harmful ingredients.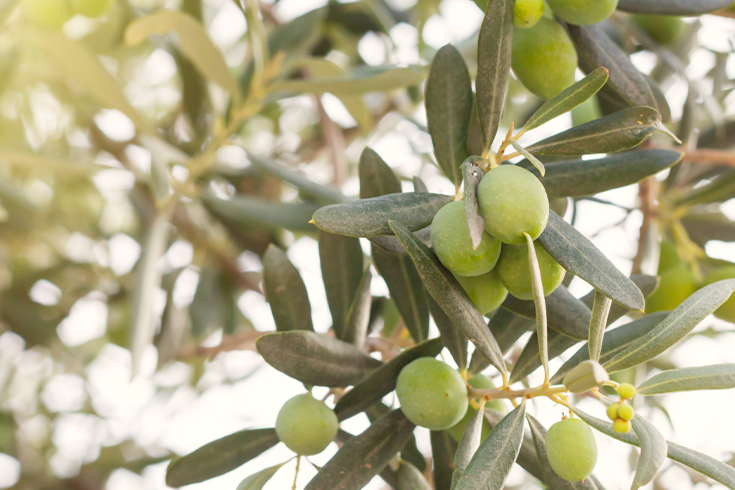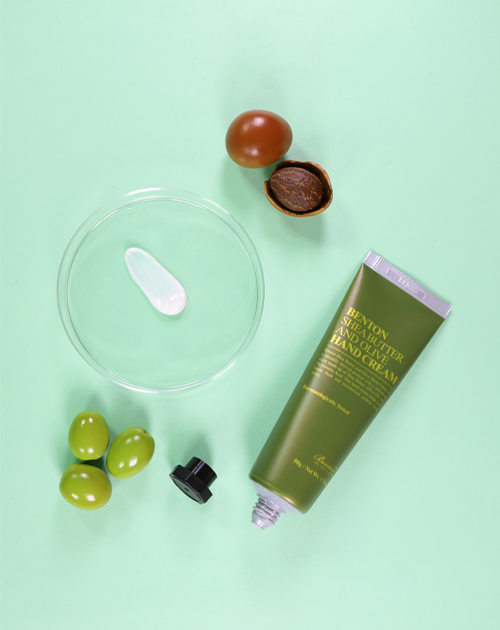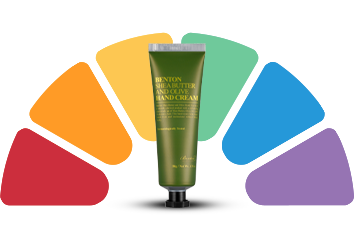 Mildly acidic pH
Mildly acidic pH where the skin feels comfortable.
Mildly acidic pH is similar to the pH level of healthy skin.
[ Non-sticky, moisture type texture ]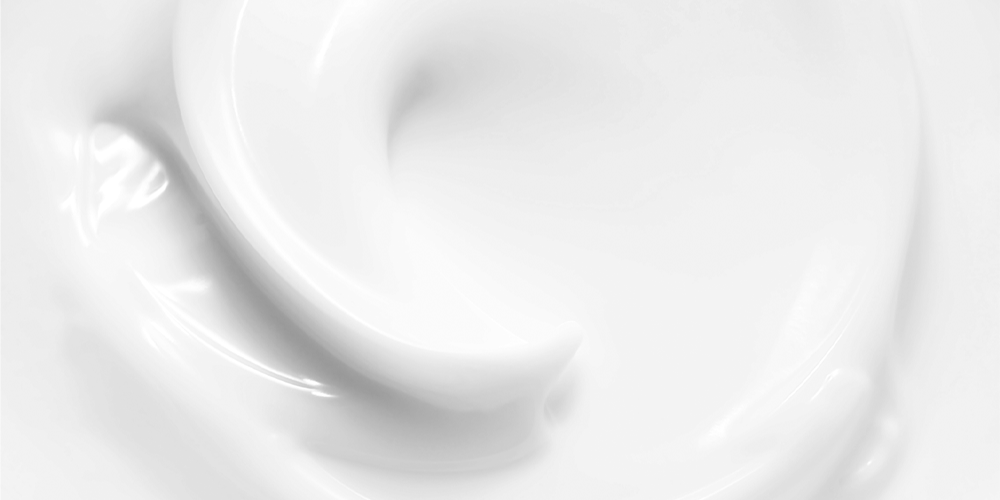 HOW TO USE
Apply a suitable amount to clean hands and spread evenly to absorb.
Tip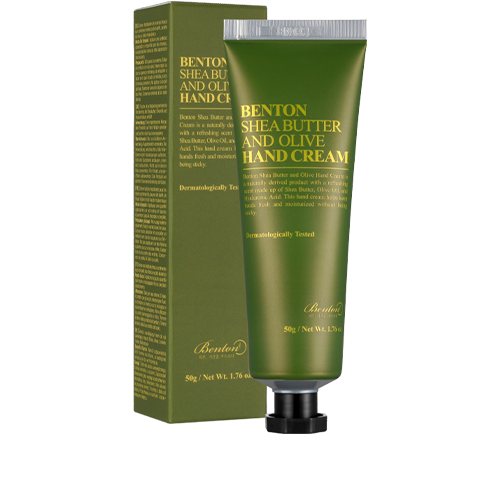 Apply a generous amount of the hand cream
to clean hands before falling asleep.

▼

After applying the hand cream,
put on vinyl gloves overnight.

▼

Feel your hands as soft as babies' hands
the next day!

* You may add two drops of oil to mix with the hand cream when using the hand pack.