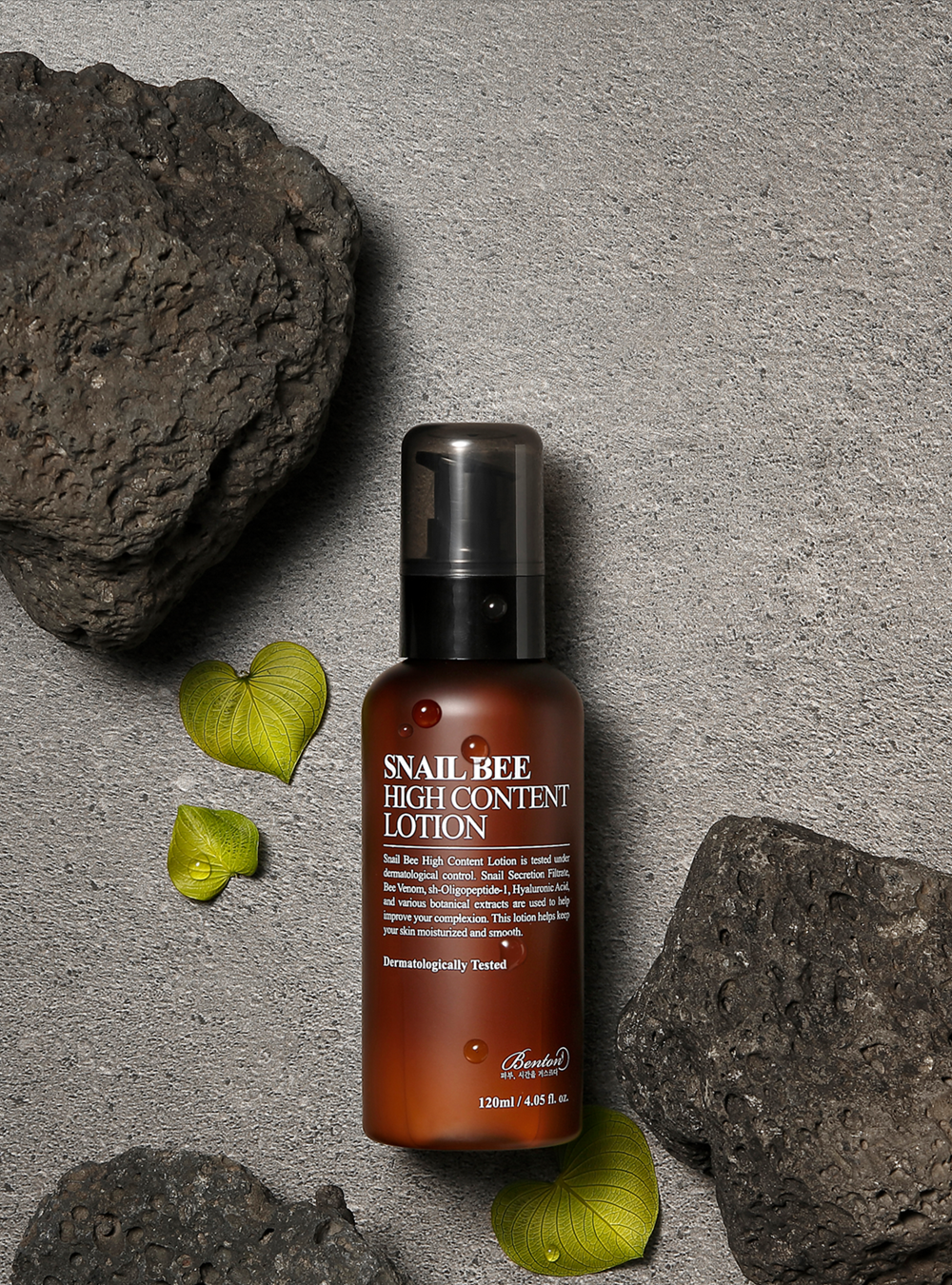 DESCRIPTION
SNAIL BEE HIGH CONTENT LOTION is tested under dermatological control.
Snail Secretion Filtrate, Bee Venom, sh-Oligopeptide-1, Hyaluronic Acid, and various botanical extracts are used to help improve your complexion. This lotion helps keep your skin moisturized and smooth.
Ingredients tell the quality, not the brand name or price.
A healthy and natural recipe excluding 20 harmful and controversial ingredients, volatile alcohol, PEGs, silicones from the very beginning of the product planning

Benefits
Skin Protection
Nutrition Supply
Skin Vitality Improvement
Skin Barrier Improvement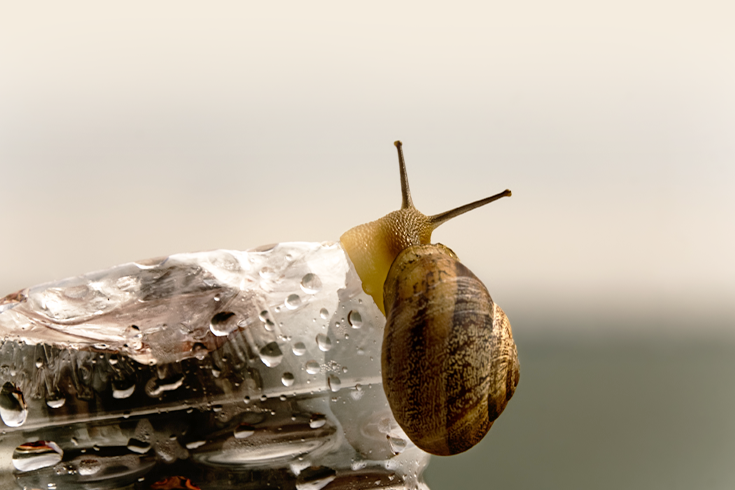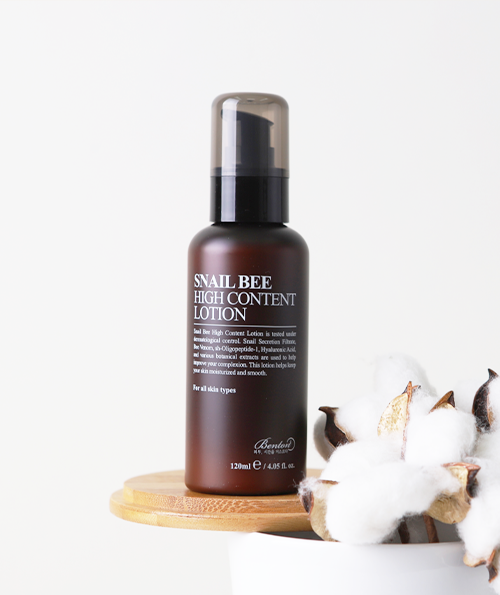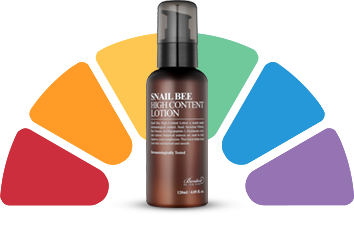 Mildly acidic pH
Mildly acidic pH where the skin feels comfortable.
Mildly acidic pH is similar to the pH level of healthy skin.
HOW TO USE
Pump 1-2 times and take appropriate amount and rub evenly spread on your face,
and then gently tab to enhance the absorption.
Using Sequence & Tip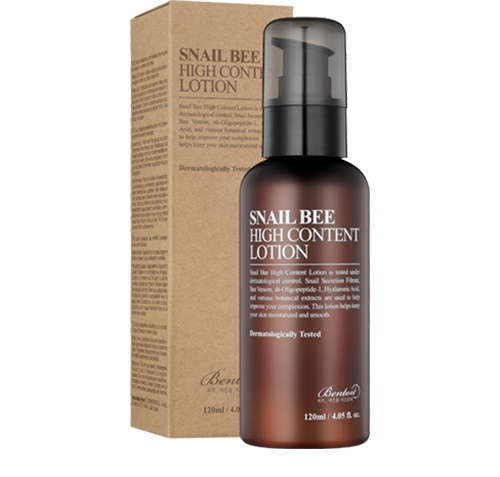 Honest Cleansing Foam

▼

Snail Bee High content Skin

▼

Snail Bee High Content Essence

▼

Snail Bee High Content Lotion

▼

Snail Bee High Content Steam Cream

TIP :
Please apply from the most watery product to the least watery product