[Benton] Deep Green Tea Lotion 120ml
---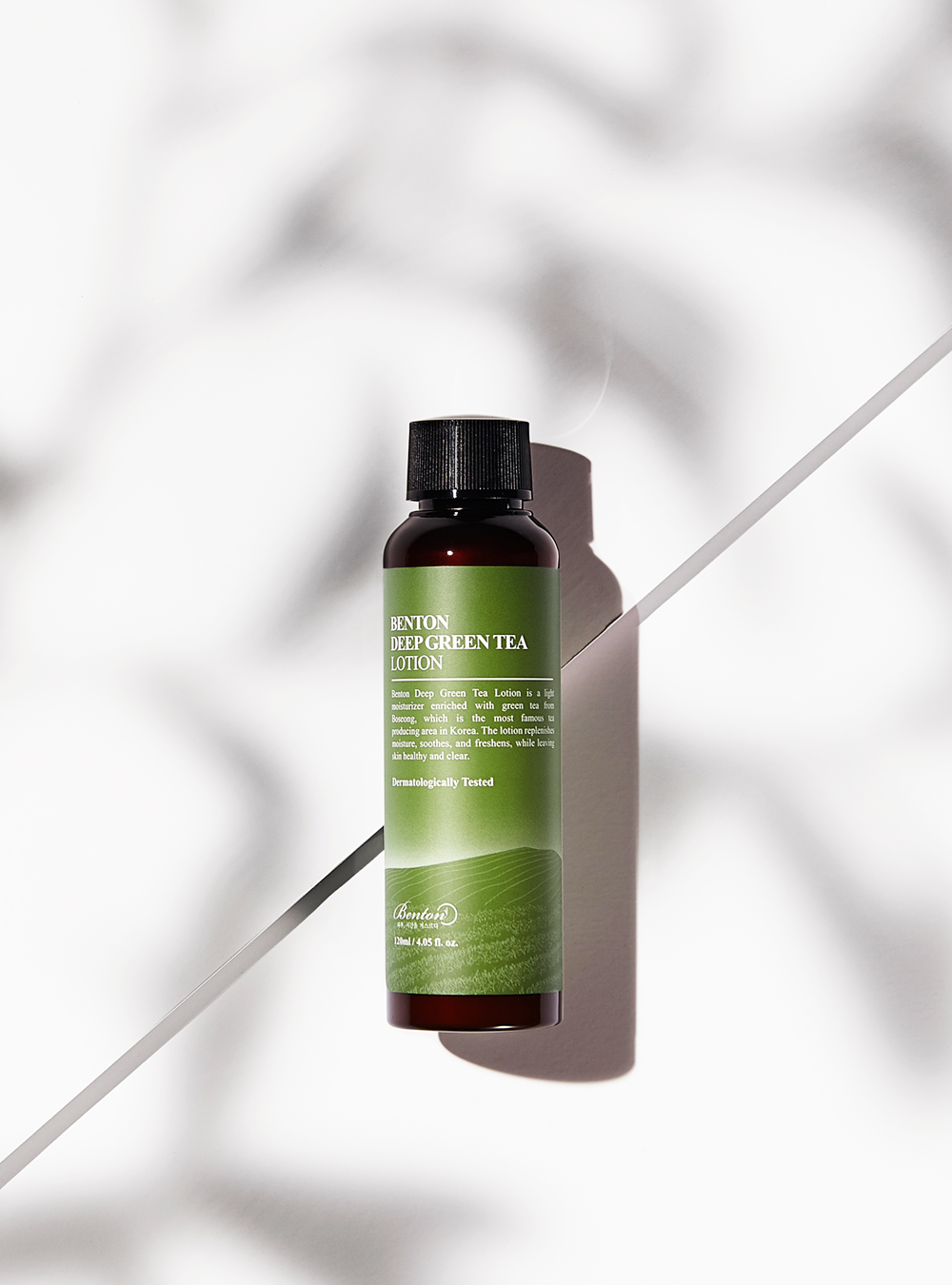 DESCRIPTION
Benton Deep Green Tea Lotion is a light moisturizer enriched with Green Tea from Boseong, which is the most famous tea producing area in Korea. The lotion replenishes moisture, soothes, and freshens, while leaving skin healthy and clear.
Ingredients tell the quality, not the brand name or price.
A healthy and natural recipe excluding 20 harmful and controversial ingredients, volatile alcohol, PEGs, silicones from the very beginning of the product planning

Benefits
Deep Boseong Green Tea Ingredients
Revitalizing Formula for Healthy Skin
Dermatologically Tested Mildly Acidic Toner
Skin Cooling Soothing & Oil-Water Balance Care
Smoothing Skin Texture
Healthy Recipe without Harmful Ingredients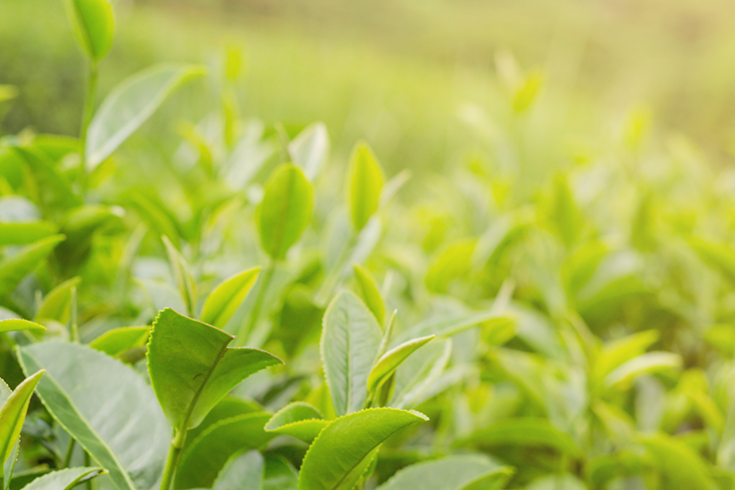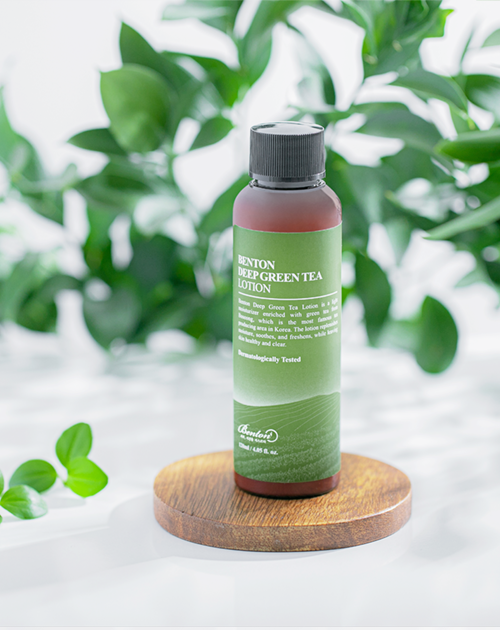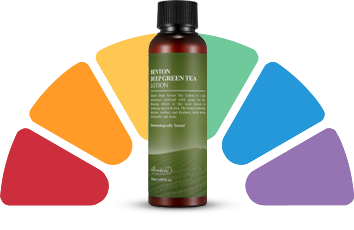 Mildly acidic pH
Mildly acidic pH where the skin feels comfortable.
Mildly acidic pH is similar to the pH level of healthy skin.
HOW TO USE
1. After preparing skin with a toner, apply a suitable amount to face and spread evenly. Softly pat to absorb
2. If you do not use a cream, you may use the lotion to layer once or twice to maintain moist skin.
Using Sequence & Tip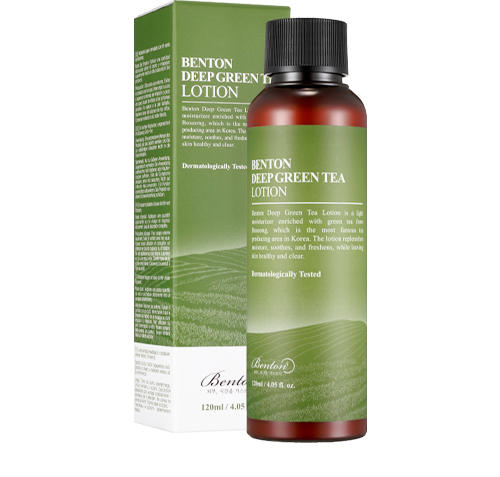 Benton Tea Tree Cleansing Water

▼

Benton Deep Green Tea Toner

▼

Fermentation Eye Cream

▼

Benton Deep Green Tea Lotion



TIP :
Please apply from the most watery product to the least watery product.